Custom Design
Custom Design Jewelry - CAD/CAM Services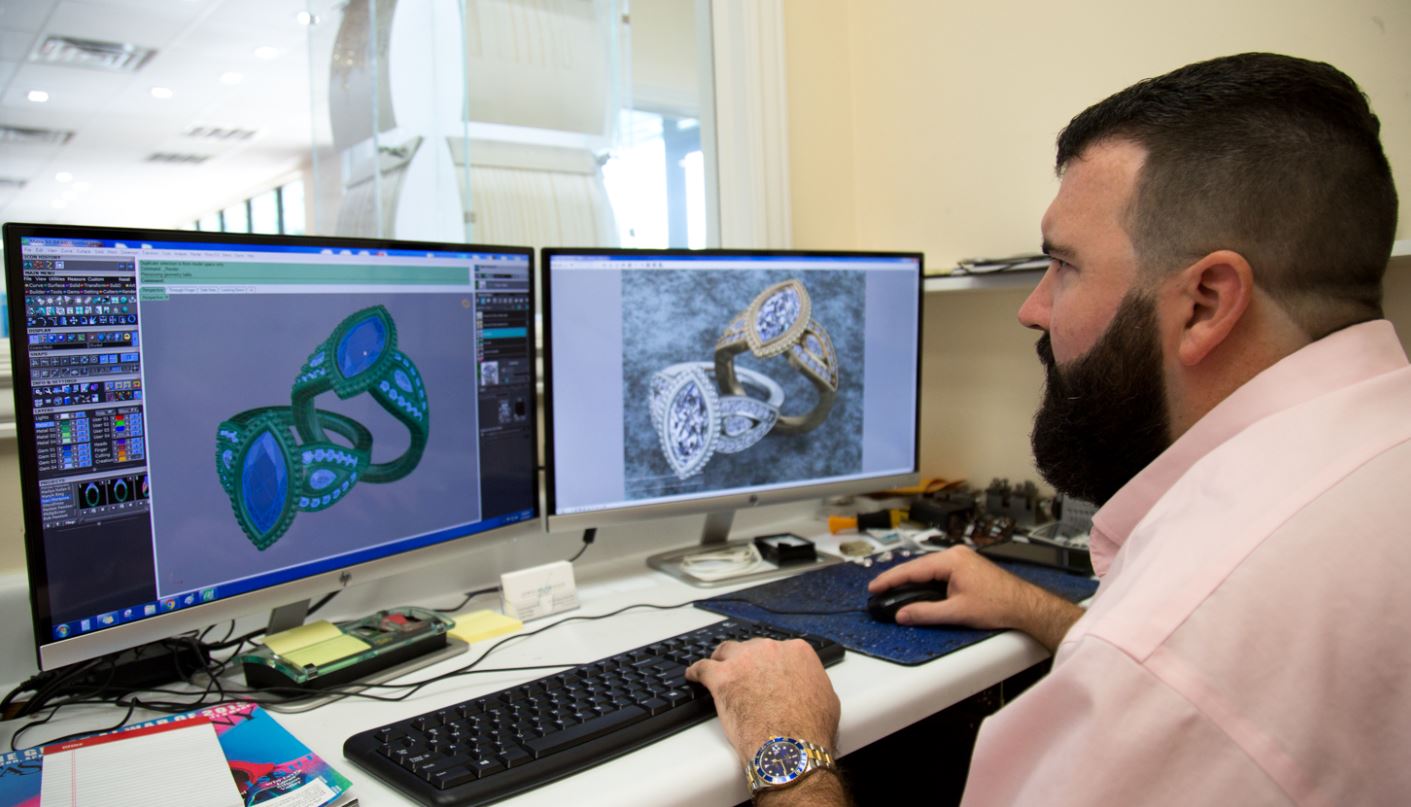 Jewelry Design Studio has been creating and manufacturing unique custom jewelry since 1990. We have adopted new industry technology and have made many changes over the years to keep our hold as your leading jeweler in South Florida. In the past, we created jewelry the traditional way of drawing a sketch, carving a wax and then casting the jewelry. As we are still capable of doing that, we have transitioned into utilizing state of the art CAD/CAM equipment to do the majority of our custom work.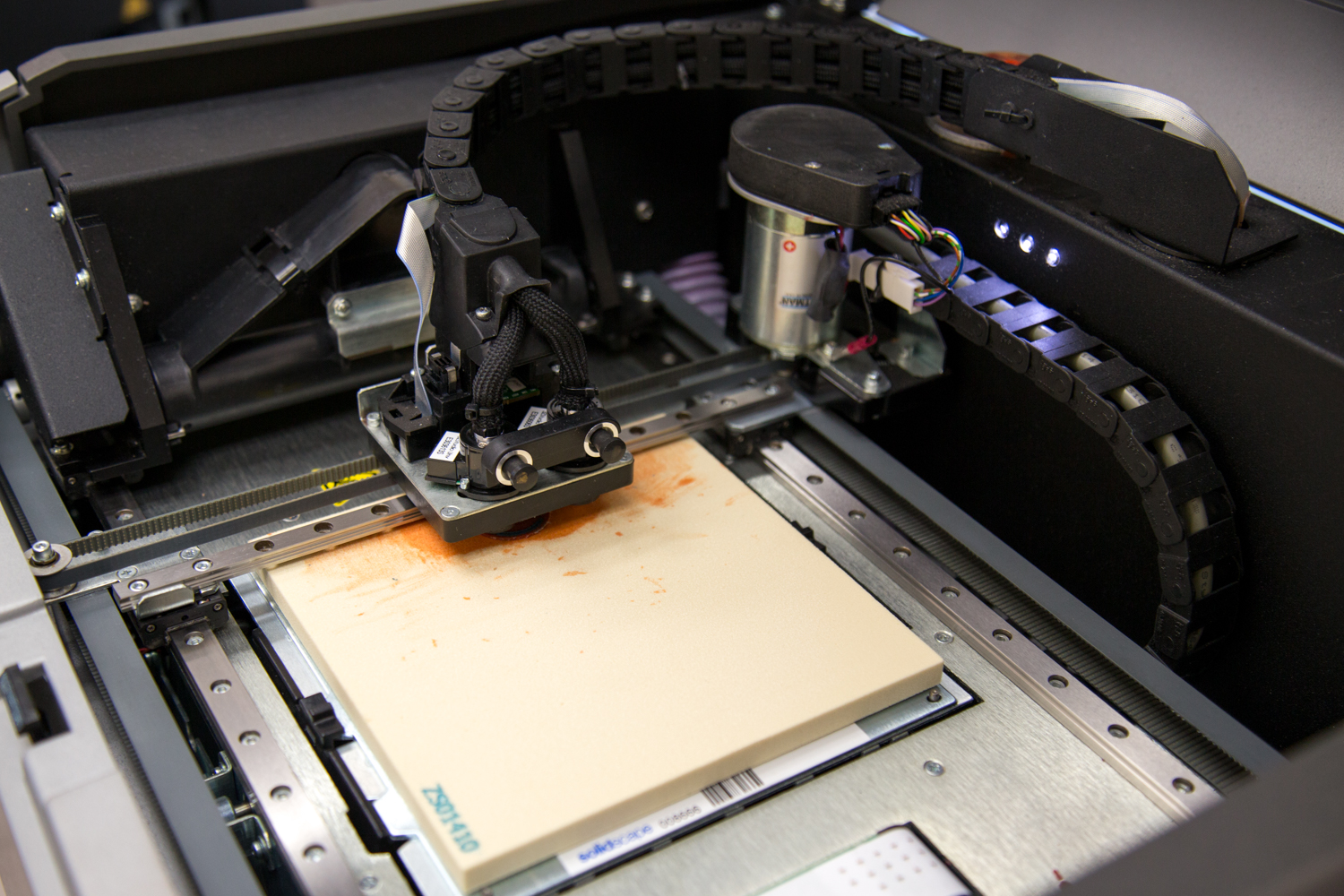 Our addition of CAD/CAM software and rapid prototyping machines allow us to still design by hand but on CAD software. With Computer Aided Design & Computer Aided Manufacturing capabilities, we are able to create an original design from beginning to end with you by our side.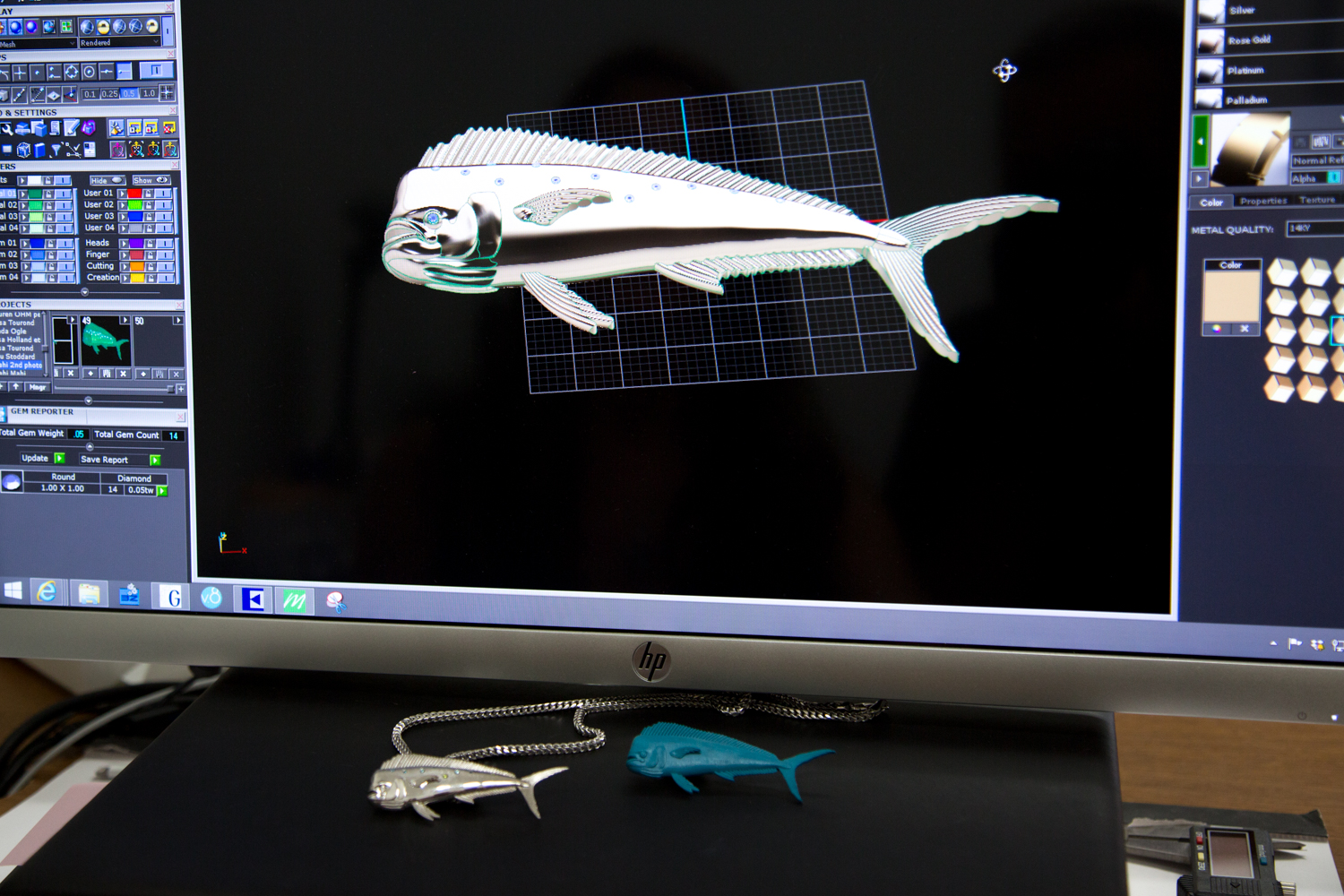 Many customers will shy away from custom design because they have difficulty trying to visualize what the final product will look like. In other cases, they may have seen hand carved pieces that were sloppy or unrefined. With the aid of CAD/CAM technology, we can show you renderings and how the jewelry will look prior to having the design printed into wax form and casted.
Pending design approval after we print the wax, we can make any alterations to the design without having to restart. This saves time and money as well as you being able to have a hands on approach to your custom designed jewelry.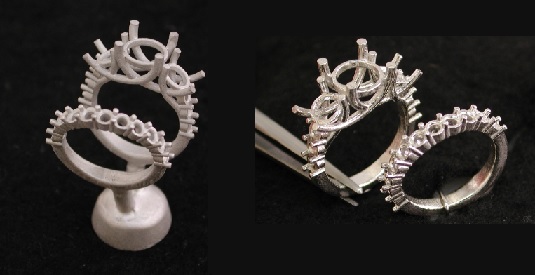 Above: (left) Freshly casted wedding set stil on the sprue. (right) Post removal from sprue.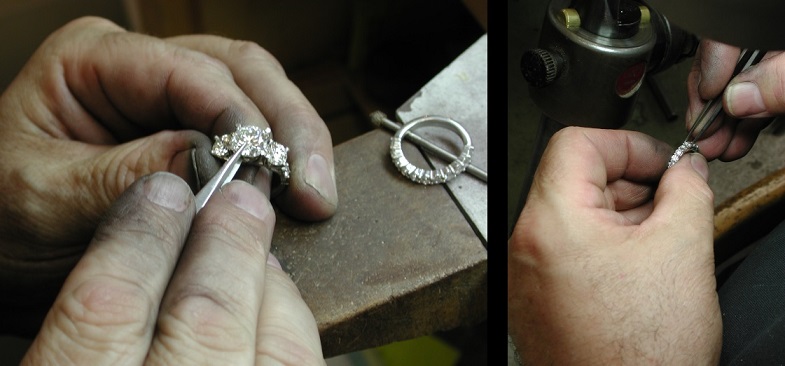 Above: (left & right) Checking the seat before setting diamond.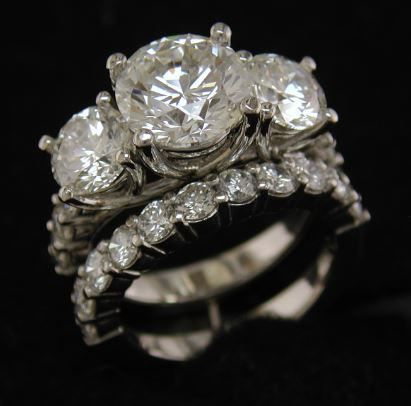 Above: Finished wedding set.